Festival de Cannes Tendrá Este Año Más Cine Americano Que Nunca
Este año el festival de Cannes tendrá más cine americano que nunca. Los directores Steven Spielberg, Woody Allen y Sean Penn presentarán sus nuevas películas en la 69ª edición del certamen, que se celebrará entre el 11 y el 22 de mayo, como ha anunciado el diario Le Parisien.
Spielberg presentará Mi amigo el gigante, un largometraje que narra la historia de una niña huérfana que conoce a un gigante del que se hace amiga. Por su parte, Woody Allen presenta la cinta Café Society,  protagonizada por Jesse Eisenberg, Kristen Stewart, Blake Lively y Steve Carell, entre otros. El director de E.T. El extraterrestre estuvo por última vez en Cannes en 2008 con Indiana Jones y el Reino de la Calavera de Cristal -también fue miembro del jurado en 2013-, mientras que Allen estuvo el año pasado con Irrational Man.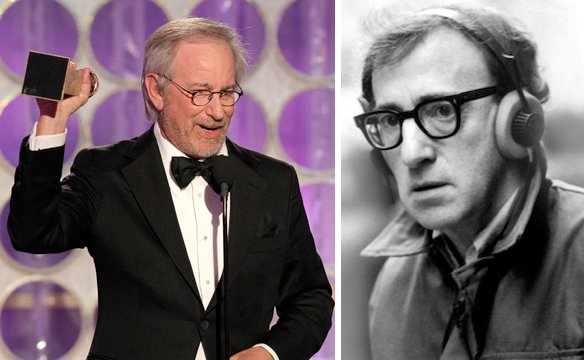 El actor y director Sean Penn, llevará a Cannes la cinta The Last Face, protagonizada por Charlize Theron y Javier Bardem, que narra la historia de amor que surge entre una doctora que se encuentra en África como voluntaria y uno de los hombres con los que trabaja. Esta es su quinta película como director.
El anuncio de su presencia en el festival surge tras la confirmación del estreno de Money Monster, película bajo la dirección de Jodie Foster, que sigue la vida de un famoso presentador televisión que se convierte en un gurú de Wall Street debido a la información privilegiada que posee, pero poco a poco sus malas decisiones harán que la cosa se complique. La película está protagonizada por George Clooney y Julia Roberts. Asimismo, Nice Guys, la última cinta de Shane Black -Director de Iron Man 3-, también se estrenará en el certamen. En ella Russell Crowe y Ryan Gosling dan vida a dos detectives de Los Ángeles de los 70 que se encargan de la investigación del suicido de una estrella de cine.
El número de directores estadounidenses podría aumentar en los próximos días con la posible confirmación de la presencia del documental Voyage of Time, dirigido por Terrence Malick , y de la cinta Loving de Jeff Nichols.