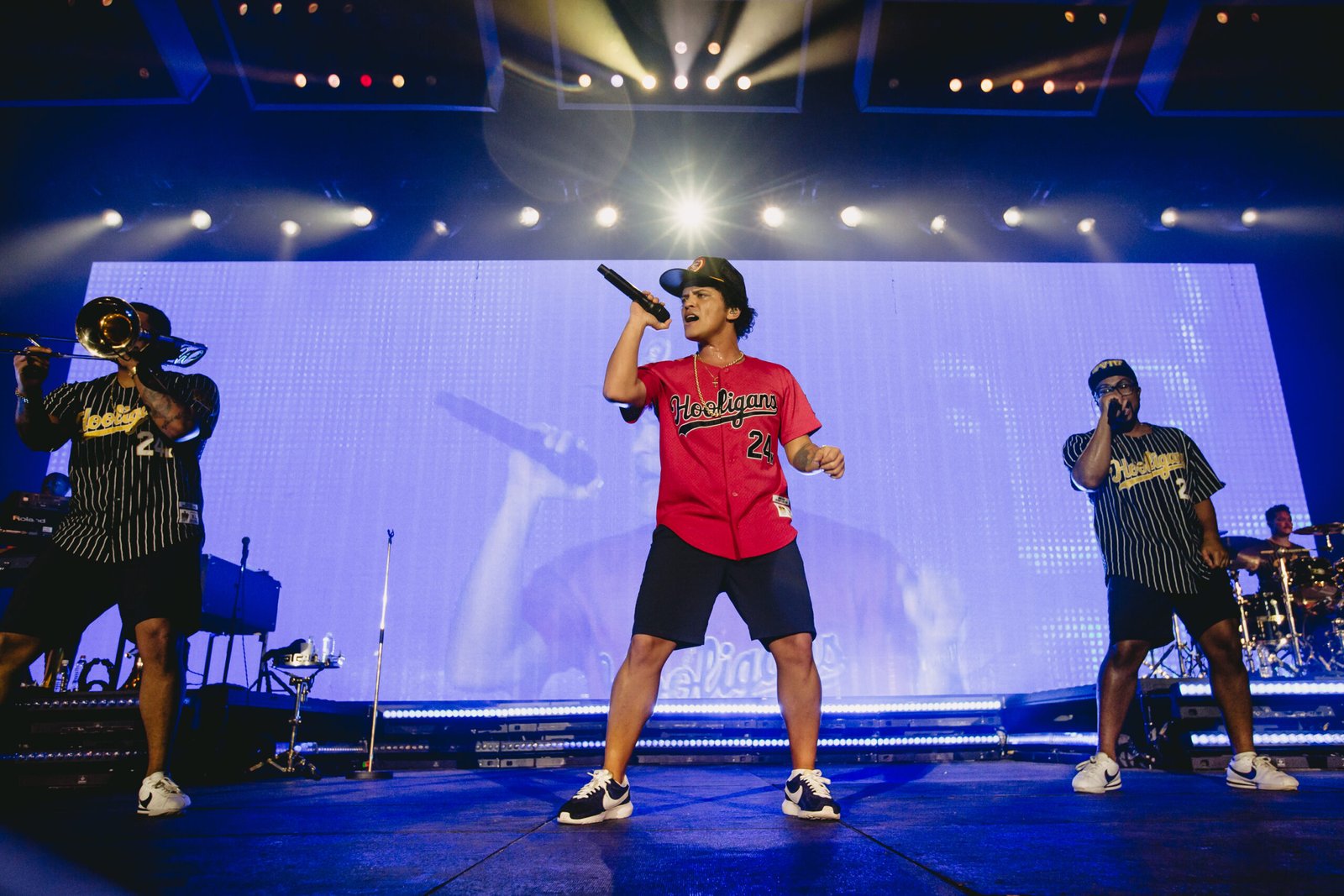 BRUNO MARS, UN CONCIERTO DE 24 KILATES
LA GIRA 24K MAGIC WORLD TOUR REUNIÓ A 40.000 PERSONAS EN EL ESTADIO EL CAMPÍN DE BOGOTÁ
Una explosión de música, baile y mucha energía se vivió esta noche en el estadio El Campín de Bogotá, con el concierto del músico y productor hawaiano, ganador de cuatro Premios Grammy, Bruno Mars, quien confirmó una vez más porque se convirtió en todo un fenómeno mundial.
Sobre el escenario, Mars, de 32 años y vestido con camisa de beisbol y pantalón corto, interpretó junto a su banda The Hooligans los éxitos que lo han llevado a la cima de la popularidad.
El concierto, de hora y media, arrancó con 'Finesse' e incluyó hits como '24K Magic', 'Treasure', algunos de sus clásicos como 'That´s What I Like', y 'Chucky', baladas como 'Versace On The Floor', 'Just The Way You Are' y 'When I Was Your Man', cerrando con 'Uptown Funk'.
Fue un show en el que se dieron cita géneros como el pop, el funk, el soul interpretados por el actual rey de la música anglo, con una excelente producción que incluyó un destacado show de luces y pirotecnia, que creó toda una experiencia inolvidable para todos los asistentes.
La gira, producida por Live Nation, llegó a Colombia gracias a Ocesa Colombia, luego de visitar Brasil, Argentina, Chile, Perú y Ecuador y 45 ciudades de EEUU y Canadá, siendo este el primer tour desde el 2013 cuando recorrió el mundo con el Moonshine Jungle World Tour, una exitosa gira que vendió más de 2 millones de entradas el mundo durante 155 fechas agotadas.
---
FUENTE: Criteria Entertainment